Appointments
Our doctors are available by appointment only. (No appointment is needed for doctors at the Department of Pediatrics and Department of Internal Medicine for Women.)
To make an appointment, please call 03-3473-8305 on weekdays, 9:00 - 13:00.
If you would like to make an appointment at the International Unit, please call 03-3473-8240. We take calls anytime during our office hours.
Appointments and Office Hours of the International Unit
Department of Pediatrics and Department of Internal Medicine for Women operate on a first-come-first-serve basis. No appointment is required.
Pediatrics
Mon-Fri 8:30~11:00 12:30~15:30
1st and 3rd Sat 8:30~11:00
Internal Medicine for Women・Internal medicine
Tue 12:30~15:00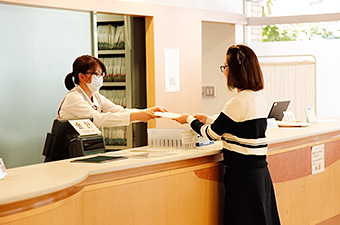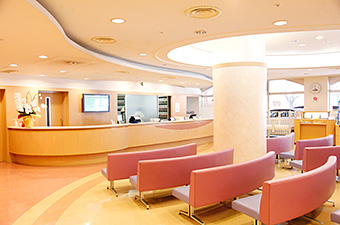 What to Bring
Please bring your Japanese national health insurance card, vouchers issued by the government, referral letter and previous medical record(s) with you if you have one.
Payment and Insurance
We accept Japanese national health insurance (Kokumin-hoken and Shakai-hoken).
Please note that national health insurance does not cover treatments unrelated to illness (health examinations, preventative immunizations, prenatal checkups, etc.).
Payment is appreciated at the time of service.
We accept payment via cash or major credit cards.
Parking
Parking is available for our patients. However, we do not guarantee availability due to the limited number of parking spaces.